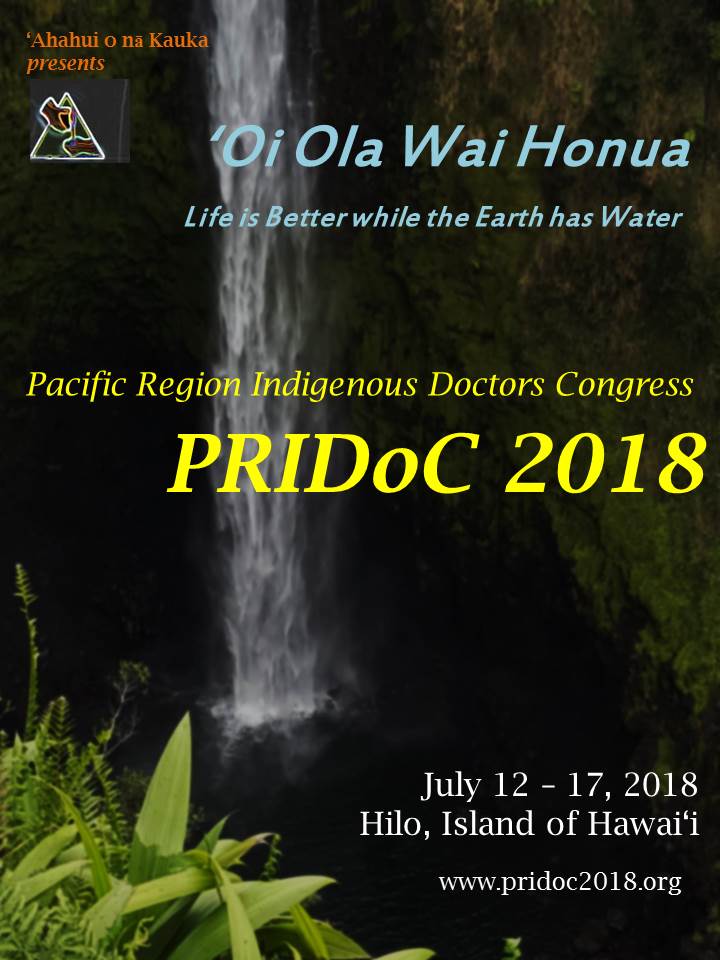 'Ahahui 'o nā Kauka is pleased to be hosting the Pacific Region Indigenous Doctors Congress this July in Hilo on the Island of Hawai'i.
PRIDoC is an indigenous space for indigenous physicians and students, researchers and health professionals from across the Pacific to gather around shared issues of well-being among the many indigenous communities throughout and around the Pacific.
The theme, 'Oi Ola Wai Honua, was given to us by Aunty Pua Kanahele. This translates as "life is better while the earth has water" and reminds us of the importance of caring for our resources, as well as those of us who also function as resources to our people. We hope that this theme will inspire the exchange of ideas and collective knowledge that will enable our communities and us to thrive physically, emotionally, spiritually, socially and culturally.
For more information and to register for the gathering, please go to www.pridoc2018.org.