In 1975, five Hawaiians graduated in the University of Hawai'i's John A. Burns School of Medicine's first graduating class.
They joined seven other Hawaiian physicians known to be in practice.  Today, we are aware of more than 325 Native Hawaiian physicians worldwide.  Although our numbers are growing, there is still a lot of work to do to achieve parity in our profession, and collaborate with others to reverse the alarming health trends of the indigenous people in Hawai'i.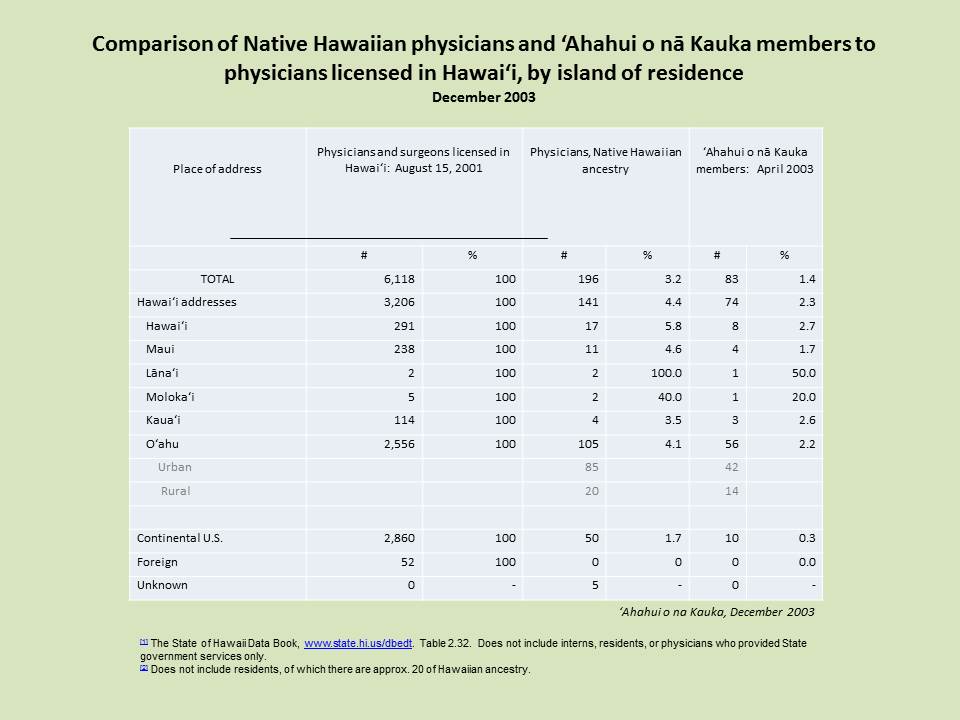 The table above is a 2003 comparison of Kauka Hui members to Native Hawaiian physicians in our database, to licensed physicians in the State of Hawai'i.
Whereas, Native Hawaiians comprised at least 21% of the population of the Hawaiian Islands, in 2003, approx. 4.4% of all licensed physicians in the State were known to be Hawaiian.
We regularly collaborate with AHEC and Papa Ola Lōkahi to update the roster of Hawaiian physicians.