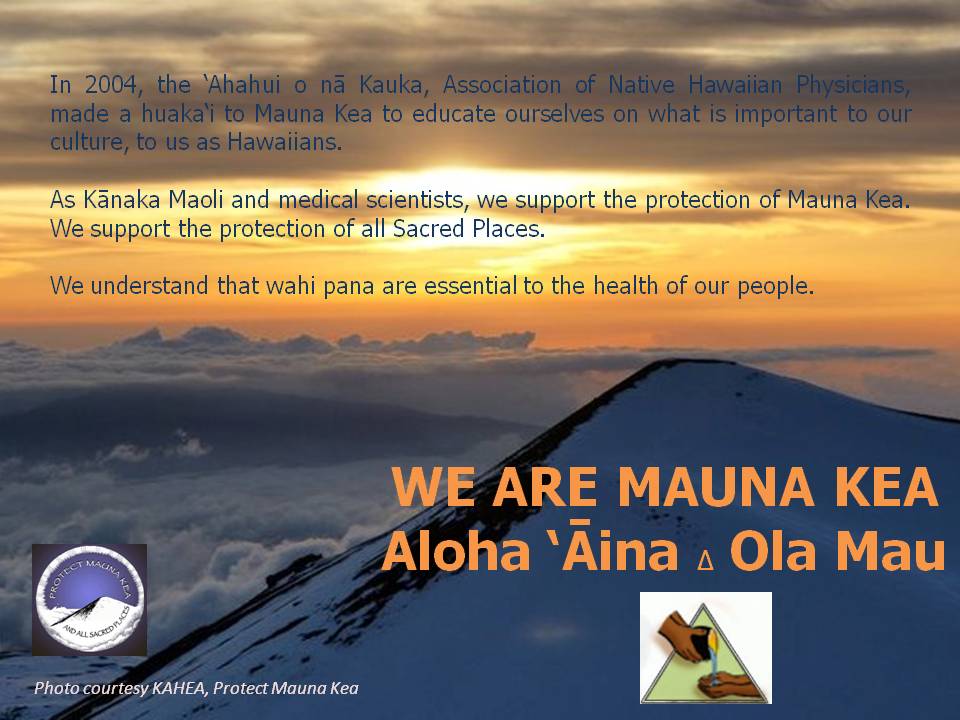 In 2004, the 'Ahahui o nā Kauka, Association of Native Hawaiian Physicians, made a huaka'i to Mauna Kea to educate ourselves on what is important to our culture, to us as Hawaiians.
As Kānaka Maoli and medical scientists, we support the protection of Mauna Kea. We support the protection of all Sacred Places.
We understand that wahi pana are essential to the health of our people.
WE ARE MAUNA KEA
Aloha 'Āina  * Ola Mau